This is a 1:1 personalised service , where we have a relaxed conversation about healthly lifestyle switches.
While sampling some essential oils together, we'll find what works best for you.
Let's arrange a 1:1 at the studio by ZOOM here.

Description
 We work together to develop a personalised wellness plan, that brings awareness to establishing, and building healthy wellness habits that are designed just for you!
Features
Beautiful modern studio space where you can feel safe to be you.
Benefits
This session benefits those who are totally new to essential oils, and for those who are already within our community. At the end of our session, you will have simple and effective solutions for your top 3 health priorities, and a free essential oil sample to take home as a gift from me!
Price
This is a complimentary service!
Try before you buy, because I would love you to feel essential oils are worth it to you!
Book a free 1:1 consult here, or click the  Schedule tab.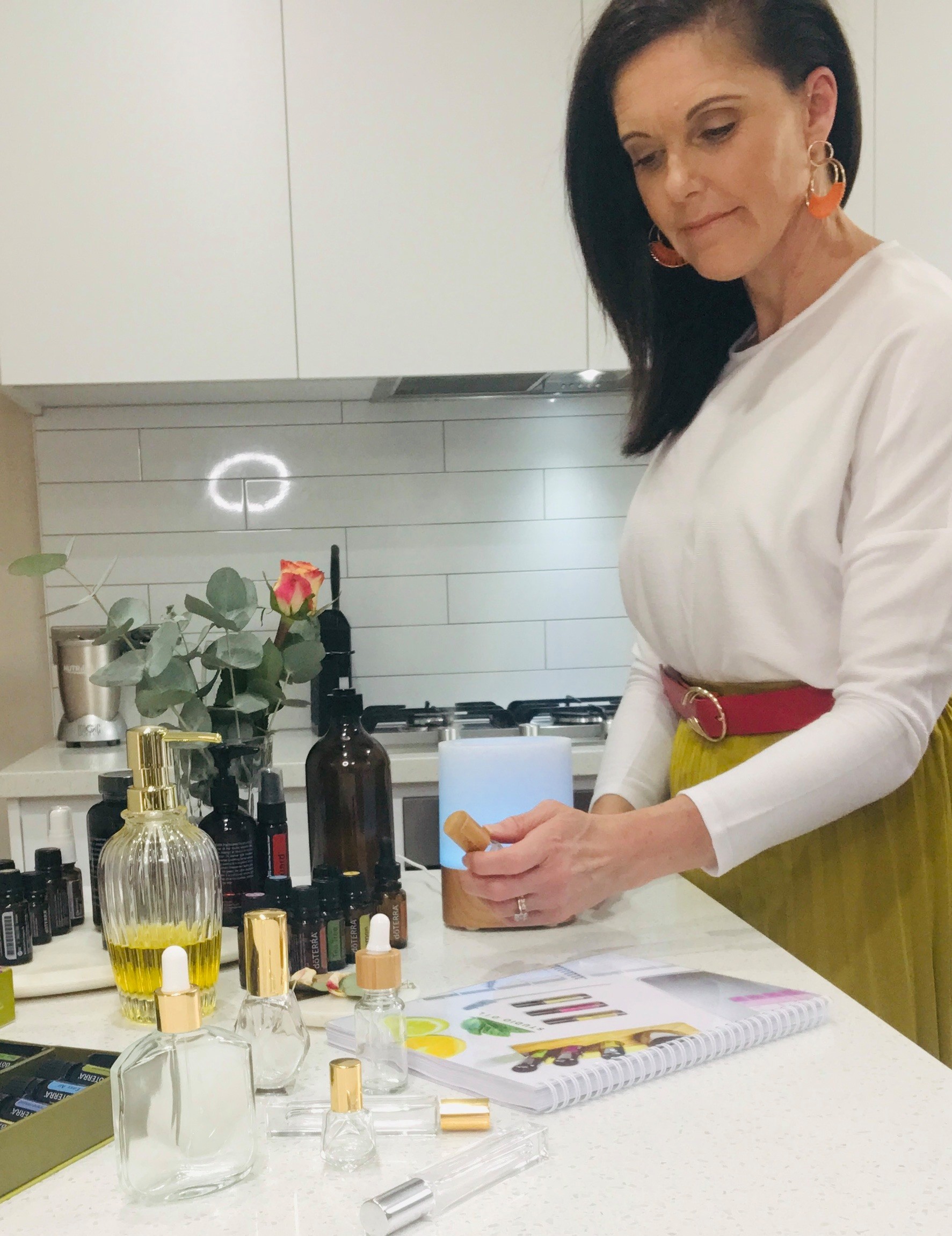 Our  fun classes and events are scheduled at the studio regularly , and are suitable for those new to essential oils, or for the experienced oiler.
Everything from essential oils 101 for beginners, perfume blend workshops, make and takes / DIY's, and Aromatouch Technique events. 

It's always a fun day together learning more about essential oils.
Description
Essential Oil classes/event/workshops for up to 10 people.
Features
Fun, personalised group education with like minded women, who are eager to learn and discover how essential oils can be incorprated into their everyday lifestyle.
Benefits
Behind the scenes of 'how to' with essential oils and how they benefit all ages from babies to adults.
Price
All our  make 'n' take Classes and Events at the Studio are pre-paid from $15pp, however all our Online Classes are Free.
All details are listed in our events section at Studio Oil facebook page https://www.facebook.com/pg/studiooil.essentials/events
Please contact Lisa to reserve a date for your Small Group Booking, Join Us in our next Online Class.
Click to schedule a class reservation here!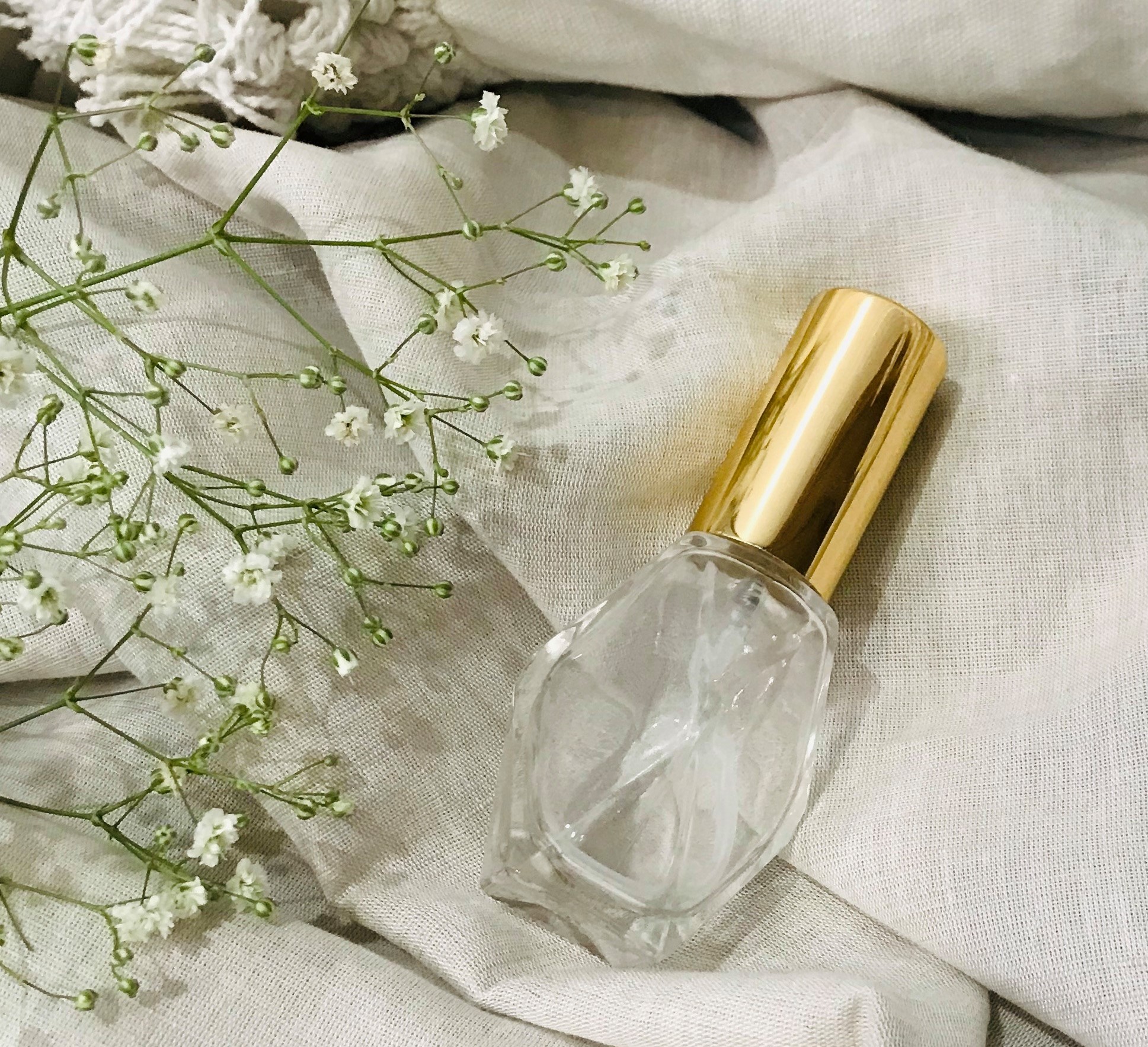 Is our Luxe feminine range of beautiful aromatherapy bottles, designed with strong females in mind. A daily luxury, for connecting our Yin energy together with the beautiful aromas of essential oils.

I believe that every woman needs a little luxe in her life, however it doesn't need to come with an outrageous price tag
— 'Luxury' is attention to detail, it's the balance of design, in the sense of beauty, originality, and above all quality.
— A welcomed luxury that may not have always been available.
I hope you love the Femme Collection is as much as I do.
♥ always — Lisa xx
Description
Unique ~ Luxe ~ Femme ~ Perfume Bottles
I've kept the Femme Collection simple yet beautiful, and the price tags too. For me, creating this luxury line opened my ♥ heart to give you the best in me, so I can give the best to you!
Features
Unique quality glass perfume bottles with solid bases, in a choice of rollers and sprays. Purposefully designed for your most precious oils.
Benefits
I'd love for you to have something that is special, and  totally feminine. Something beautiful to showcase your oils, or give as a perfect gift for the special women in your life! 
Price
No fancy price tags!
from ~ $8
Have a Question? Want More Info?